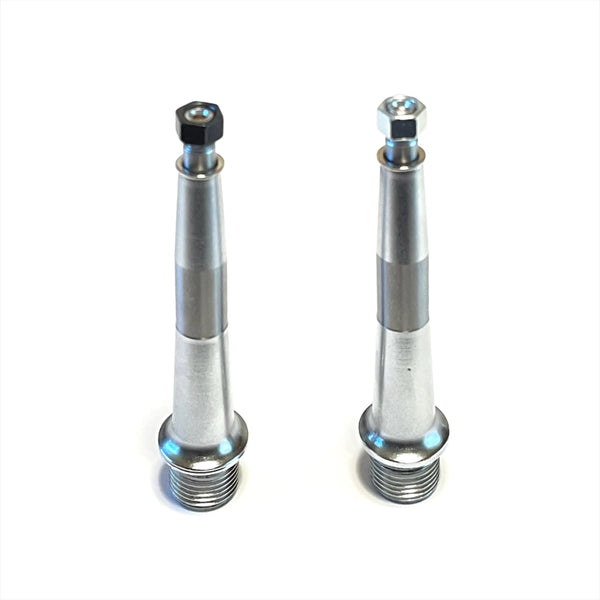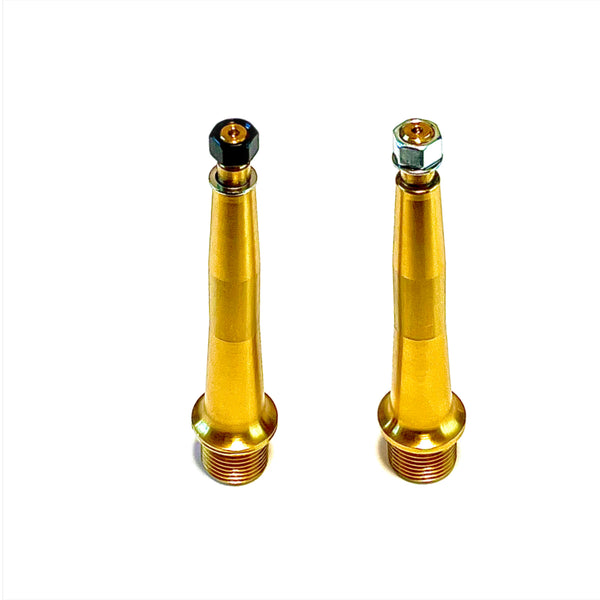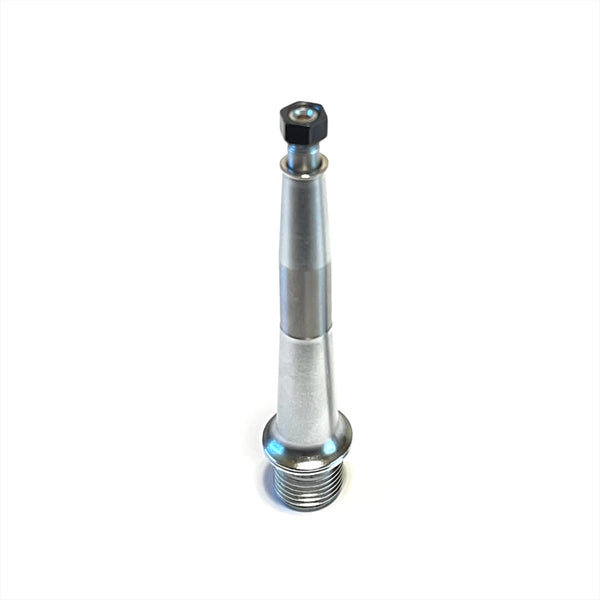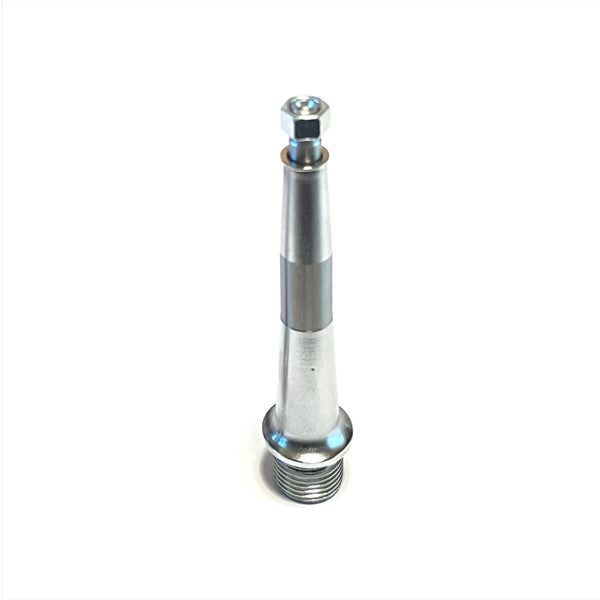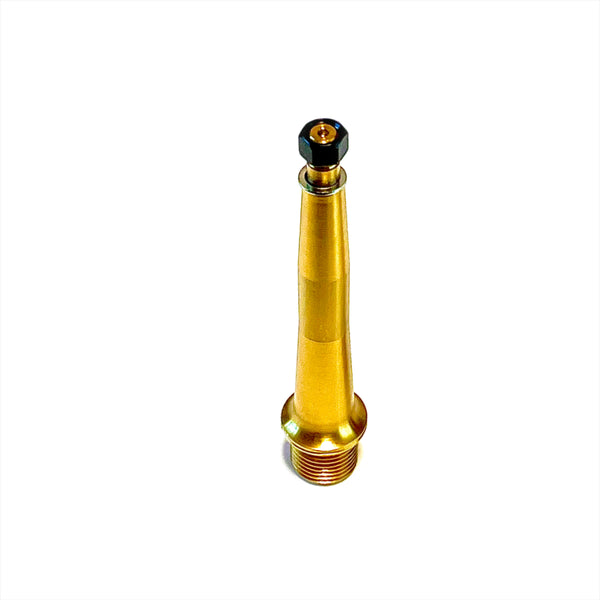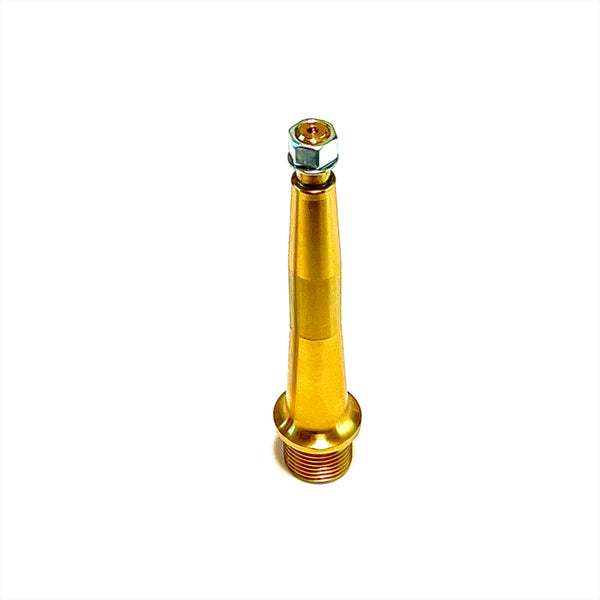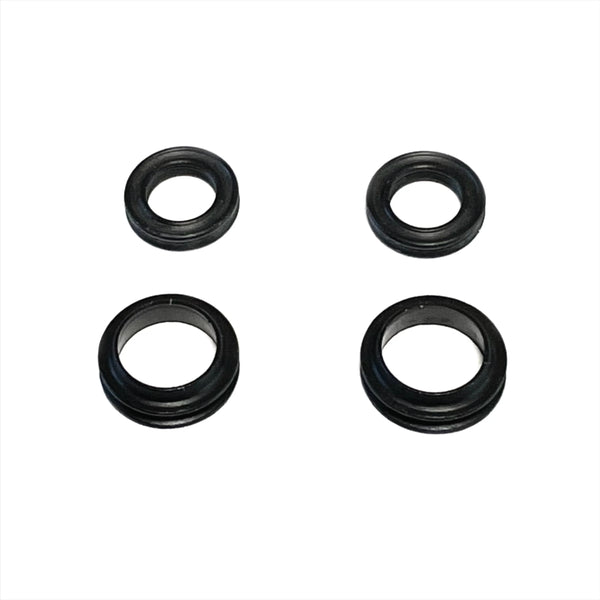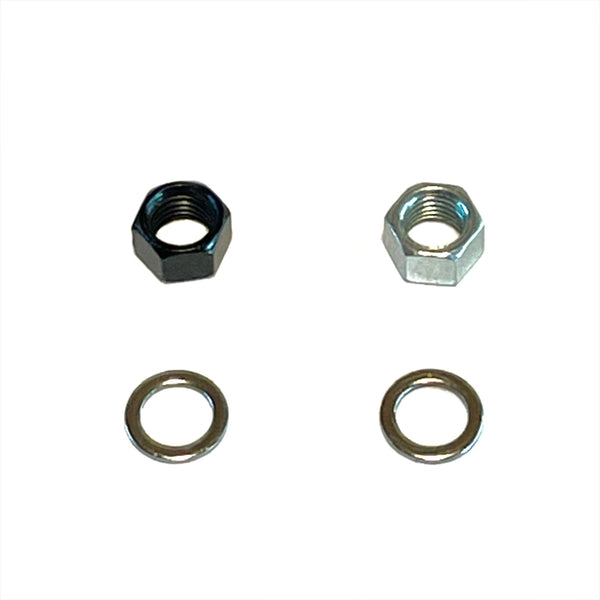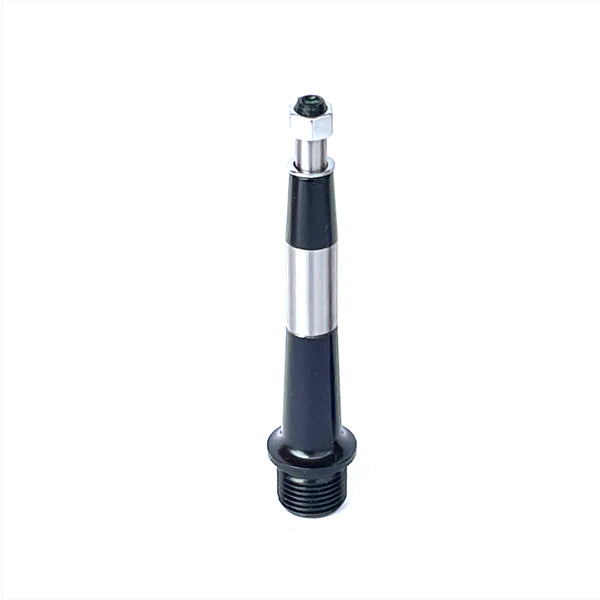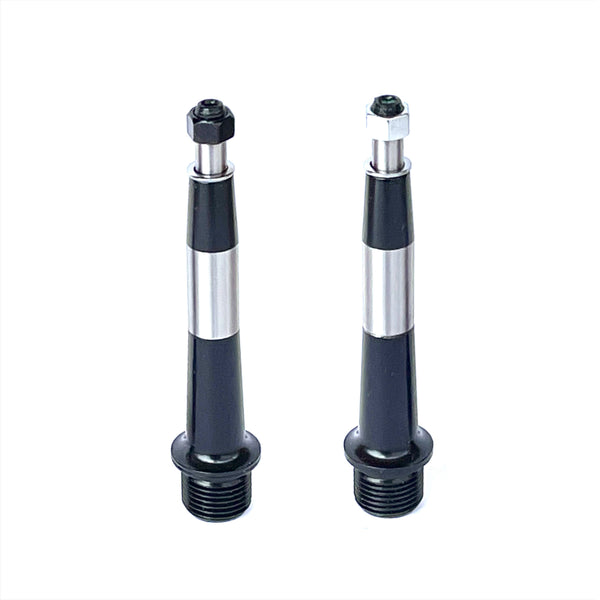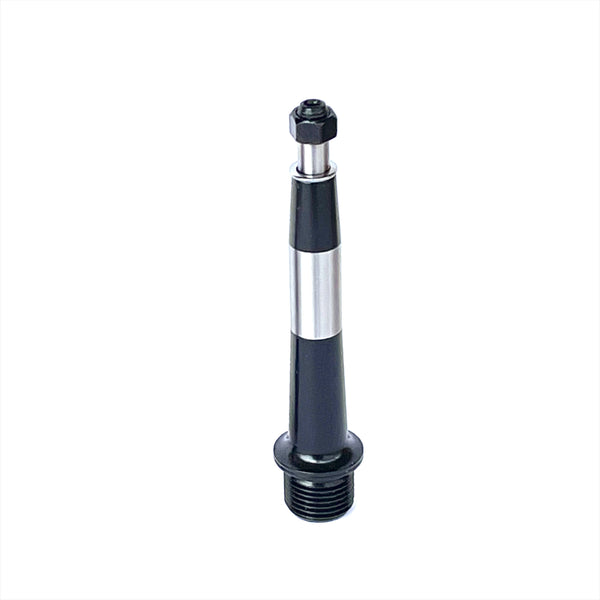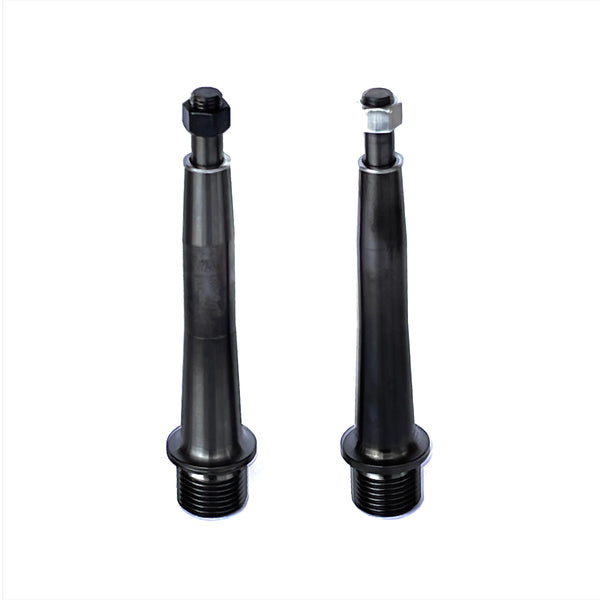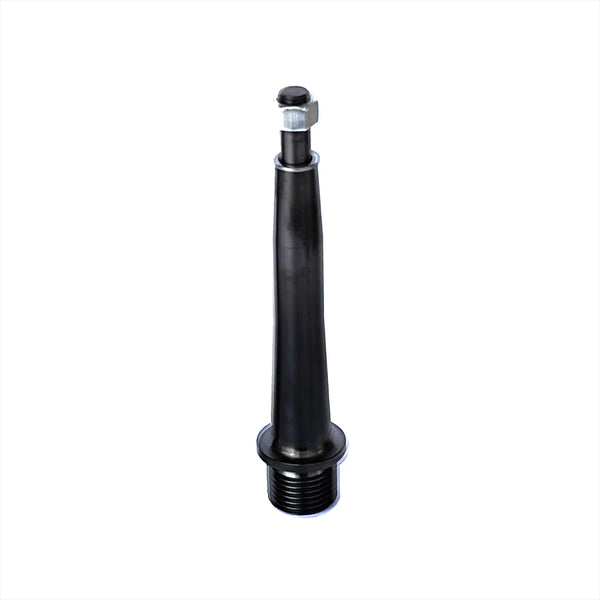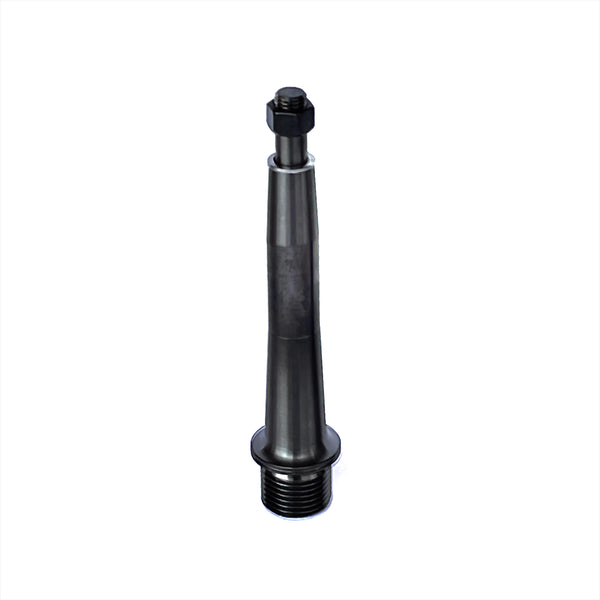 Axles and nuts – Replacement MTB Pedals
Original spare parts for perfect functionality!
Please make the appropriate selection above to be sure to choose the right spare part for your pedal. 
Pedal axles made of tempered and coated steel (silver) or high-strength and coated titanium (gold).
The axles are supplied with a washer and fastening nut and can be ordered as a set (Re + Li) or individually (Re or Li). The fastening nuts can also be selected.